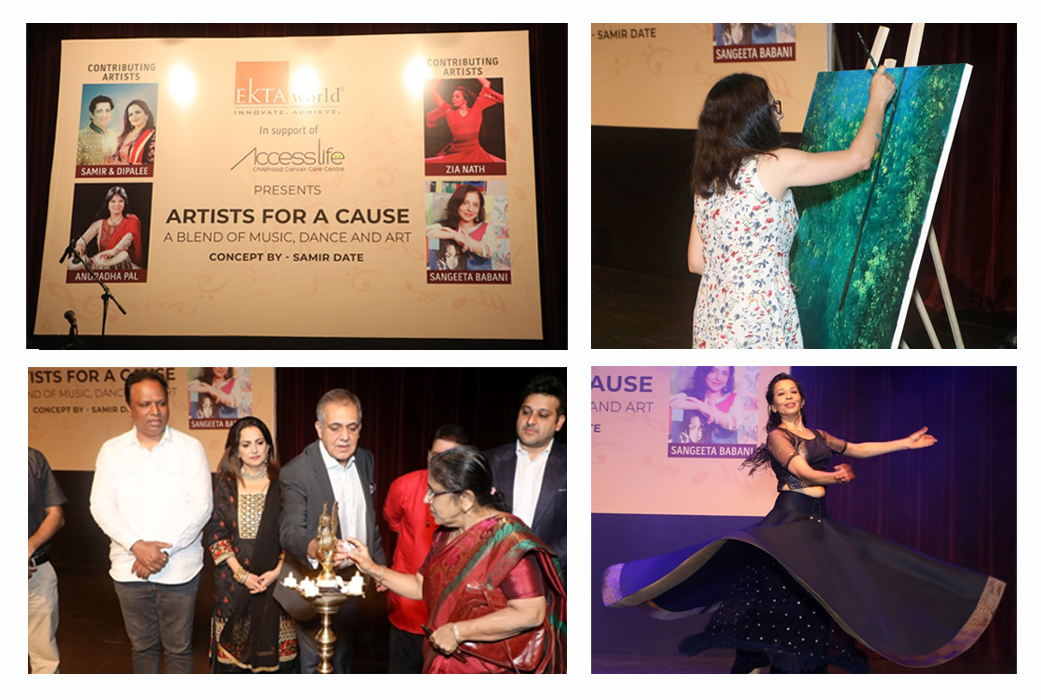 When it comes to contributing and giving it back to the society, Ekta World always rises to the occasion. Ekta World recently provided its full support to Accesslife, a non-profit organization that shelters children, encouraging the brave hearts to start their lives with positivity. The foundation gives these children hope to reclaim their lives and have an optimistic outlook battling cancer, making them look forward to the future. Accesslife began its journey to support these children in June 2014, in Chembur and since then, it has established 6 care centers across Mumbai and Thane.
Families from rural areas and small towns often need a place to stay while their children are being treated at hospitals. Accesslife supports these families and their children with temporary homes to stay. The organization gives them all the necessities such as proper nutrition, clothes and engages them in recreational facilities. Accesslife also supports these children and their families emotionally and psychologically, counseling them is an important attribute/aspect of our center. Apart from this, the non-profit organization also provides transport facilities to patients who go for regular session of treatment.
Ekta World as a real estate developer has given homebuyers luxury and ultra-luxury residential properties that promise and deliver state-of-the-art home and exciting amenities beyond measure. However, apart from catering to the rising demands of homebuyers, the company also has strong values and noble intentions to do something for the society. Hence, it collaborates with NGOs like Accesslife that empower and provide hope to children, who have emerged victorious against their battle with cancer.
An event for a noble cause
Ekta World presents Artists for a cause – A blend of music, dance and art in support of AccessLife. The mega event comprised of artists from different fields, who displayed their talent and entertained the audience.
Conceptualized by Samir Date, it was a wonderful event that witnessed the coming together of music, art and dance, to support and empower brave cancer survivors. The audience was in for a treat with exciting performances by Anuradha Pal Zia Nath & Sangeeta Babani. Also, part of the event was Hon'ble Minister of School Education, Sports and Youth Welfare Shri Ashish Shelar ji, who graced the occasion.
Performing Artists-
– Samir & Dipalee Date – Globally renowned singers
– Anuradha Pal – India's first female table player
– Sangeeta Babani – Celebrated and prolific painter
– Zia Nath – Internationally renowned dancer