Mumbai is known as the city ofdreams and rightfully so because to own a home for yourself in the city is nothing short of a dream. It is a city that never sleeps and much like any other thriving cities of the world, the challenge lies in zeroing down on an option that works best for you. You have plethora of choice developments to select from having multiple amenities that cater to every whim.While the choices are many, not every option may fit in your budget, hence finding a house that matches both your expectations and budget can be a tough call.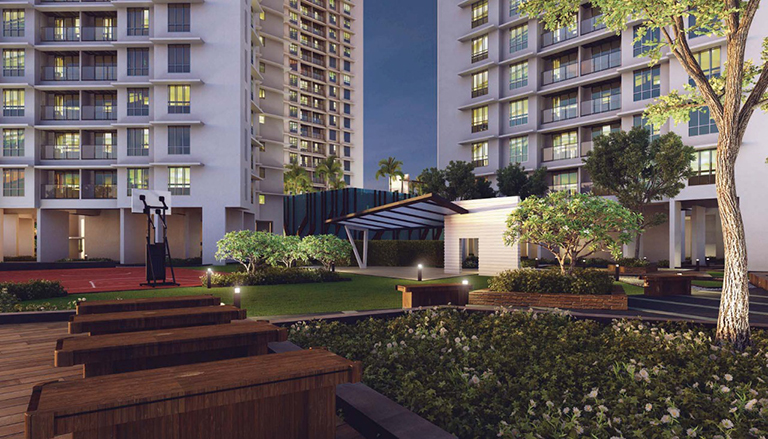 If you're looking to buy a flat in Mumbai, then two of the most sought-after places you don't want to miss out are Bandra and Goregaon. While Goregaon is well known for its open spaces and sprawling views, it has evolved to be a desirable work & residential place & improved connectivity via metro, railways, auto and otherwise.
Bandra remains to be one of the poshest localities to live in suburban Mumbai, home to some of the iconic superstars of Bollywood like Shahrukh Khan and Salman Khan and many more. Let's deep dive further into these considerations.
Dreams Come True but Only with the Right Choices
To accomplish your aspirations, it is important that you strategically plan your life. Right from where you live to how you maintain your lifestyle; are some things you must consider before making a big investment. Mumbai is a vast city and finding the correct location to stay can unlock major potential opportunities for you. Have a look at some of the best areas for living in Mumbai.
Bandra
Apartments in Bandra can be on the high-end in terms of budget but they come with the benefit of living in one of the posh areas of Mumbai. Bandra West being a sea-facing area has its vibe. The standard of living in the area is not only desirable but what people strive for. In terms of Return on Investment, even reselling of one of the properties in Bandra could give life-long returns. Whether you choose to rent it out or sell it off, there's no doubt that it's a great investment option.
Most of the properties are bestowed with amenities such as clubs, gymkhanas, spas, restaurants, movie theatres, shopping malls, and shopping streets. Other than the recreational activities, the area has some of the best schools and healthcare facilities which are essential for anyone looking for a house.
For those who are focused professionals, the area has great connectivity with the business hubs such as Santa Cruz and Bandra Kurla Complex (BKC). Owing to so many facilities it is one of the highest-priced areas in terms of real estate. Flats in the area could range from Rs 40,000 per sq ft to Rs 50,000 per sq ft and higher.
Goregaon
People looking for a home in Mumbai can never miss out on Goregaon. Goregaon is a mix for those looking for affordable flats to those looking for luxury living options. The residential projects in the area offer various options, i.e., from standard flats to luxury homes. The presence of these luxury housing projects in Goregaon shows that the region is drawing the attention of influential people.
Goregaon falls between Andheri and Borivali which are two of the most influential places in Mumbai. This makes it a perfect location for people who want to buy a residential property in an accessible location in Mumbai. Goregaon is also close to key commercial areas like Andheri, BKC, and Bandra which makes it easy for people to enjoy a good lifestyle. Several MNCs are also present in the region, helping professionals to find good employment options nearby.
It has all the essential amenities and markets to help you have a comfortable lifestyle. From an investment point of view, it is a great option as it offers a good ROI in the long run. The real estate market in the area is booming and so will your money.